Sun City Arizona – Property Management – Homes for Rent
Sun City Property Management
If you are an active adult seeking a wonderful adult community you should take a look at the Sun City, AZ homes for rent. Sun City is located in Arizona's Maricopa County about 11 miles from Peoria and 9 miles from Glendale. Sun City rests at an elevation of 1142 feet and covers a land area of about 15 square miles. It is an adult community with a median resident age of close to 75 years old. Sun City provides peaceful, clean living and a wide range of fun, adult-oriented activities.
Desert Wide property management offers Sun City rental homes in golf course communities, gated communities, mountain view subdivisions and luxury estates. Our inventory of rental properties includes seasonal and vacation winter rentals, however most houses for rent are offered on an annual basis. We have in property management an inventory of over one thousand residential homes for rent throughout the Greater Phoenix Metro Area.

Featured Communities in Sun City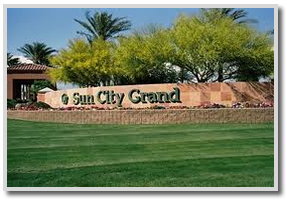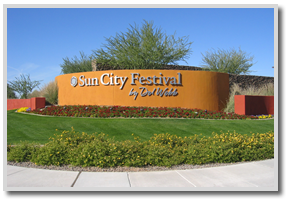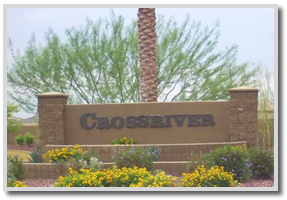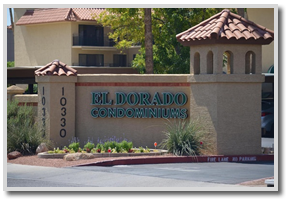 Sun City property management and homes for rent. The following community information shows why so many people have chosen Sun City AZ as a place to live. Homes for rent are being placed into property management daily.

Sun City offers some amazing amenities. Among these are seven recreation centers for local family fun. Sun City is the perfect place for anyone who enjoys golf: there are a mind-blowing eight golf courses with three country clubs. You can also enjoy two bowling alleys and Viewpoint Lake. In fact, Sun City constitutes the largest concentration of year round recreational facilities in the United States. Because Sun City is centrally located, residents can enjoy a host of additional activities by traveling to nearby Phoenix for big city fun or to one of the many Arizona's scenic attractions and preserves for exciting outdoor activities. To the northeast lie the Superstition Mountains and the Tonto National Forest, where you will find hiking, biking, and camping opportunities in abundance. With a wonderful climate of over 300 days of sunshine per year, residents of Sun City can pursue their chosen activities regardless of the season.
Nearby, in Phoenix, you can enjoy professional sports including baseball, basketball, football, hockey and horse racing. Additionally, Phoenix provides many cultural opportunities such as symphonies, plays, art galleries, shows and museums. If you are seeking a wonderful retirement community, Sun City may be it, so take a look at the wonderful rental property available.
Communities That We Serve: