Virtual Tools: Best Real Estate Apps For Buyers and Sellers
by Paul Esajian | Fortune Builders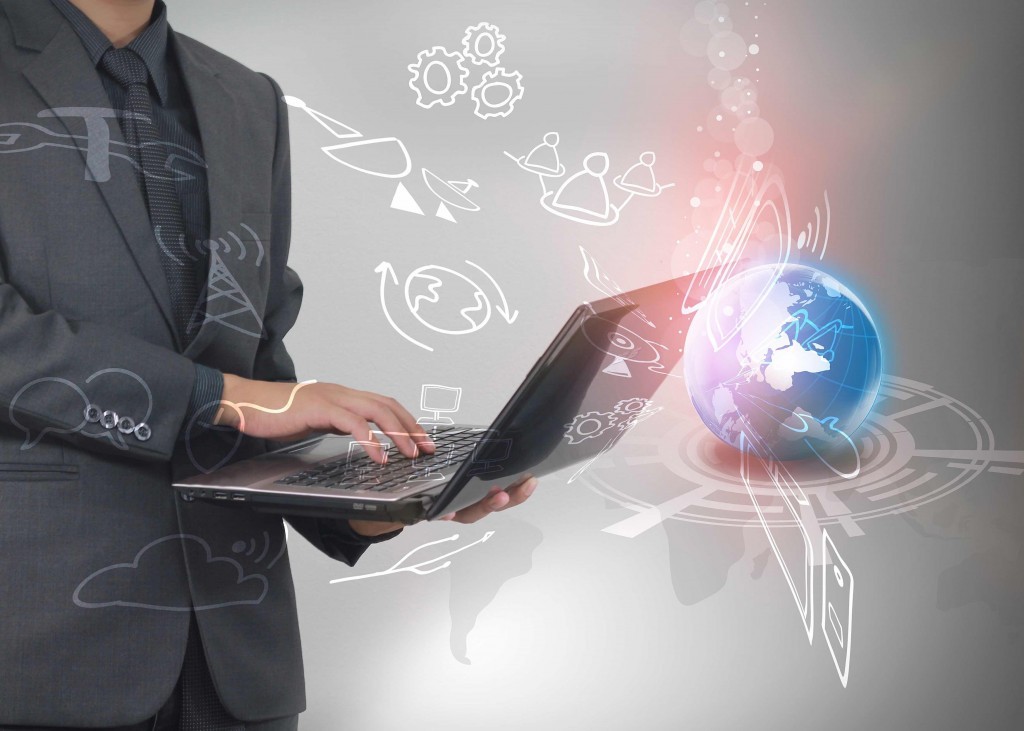 The best real estate apps being used today award both buyers and sellers the opportunity to be efficient. Along with relationships, efficiency is a key ingredient for success among professionals in the industry, and one that shouldn't be taken lightly. Social media and mobile apps have granted professionals in the real estate industry the technological tools to streamline processes, get real-time information and ensure efficiency is maximized along the way. Whether buying or selling, these are the best apps for real estate professionals:
9 Real Estate Apps You Can't Afford Not To Use
1. Redfin
Redfin continues to be the main destination for homebuyers, sellers and real estate agents alike. Their mobile app, which is available in 83 major U.S. markets, specializes in efficiency as it updates listings every 15 minutes, allowing prospective buyers to optimize their search with the assistance of the company's extensive database of more than 70 million addresses, whether it's by neighborhood, school zone, ZIP code or city.
"What no one really understands about Redfin is the basic secret sauce of the business isn't technology. It isn't service. It's the combination of the two," said Redfin CEO Glenn Kelman.
Although Redfin hasn't surpassed your traditional brokerage, yet, the app has become a great tool in terms of comparables, which are used to establish a price range for a home based on current market activity. This includes everything from the last sale price, number of bedrooms and baths, age and style of home, condition, lot size, and views and waterfront access.
Redfin is available for Android and iOS.
2. Houzz
Preparing to list or remodel your house? Houzz will streamline the renovation process for you. Launched in 2009, the app is a revolutionary new way to design a home, providing prospective buyers and sellers access to over nine million interior design photos, home decor, decorating ideas and home professionals online. Making things even sweeter, Houzz recently added a Real Estate Agents category in their directory that offers agents the ability to list themselves with a profile, for free.
Something to think about: 15 percent of "Houzzers" are planning to buy a home in the next two years, and 10 percent of them are planning to build a custom home in that time frame.
Houzz is available for iOS.
3. Zillow Real Estate
As the leading real estate marketplace, Zillow is a must-have app for professionals in the industry. Designed to put you and your house on the map with the click of a button, the app allows users to seamlessly browse homes for sale and rent, including access to more than one million listings not on MLS.
Zillow recently integrated a new video feature into the app, Video Walkthrough, which gives buyers a more realistic view of what to expect from a home. Sellers can even create their own video walkthrough by visiting the app. However, an agent will have to approve the video before it goes live.
Zillow Real Estate is available for Android and iOS.
4. Homesnap
As the Snapchat of real estate, Homesnap works by allowing users to take a photo of any home nationwide and then receive instant information on it from MLS listings, including additional information such as census data, property tax records and more. Founded in 2008, the app has become on of the top-rated real estate apps for home buyers and sellers, providing real-time access to agent-only MLS data as well as unique branding aspect for agents to promote themselves. In fact, Homesnap has all the tools for agents, teams and brokers, including production metrics, agent rankings and reports.
"I like the fact that I can send free private messages to my clients," said Jennifer Branchini, a real estate agent. "Even if they don't have the app; it sends the messages as texts. So you can send a link with the property photo and details and chat about it. The mapping feature is useful, too. I can snap a picture and it keeps a history of all my snaps."
Homesnap is available for iOS.
5. Realtor.com Real Estate
Realtor.com Real Estate is the ultimate app for potential home buyers. Available for Android and iOS, the app provides property listings sourced directly from over 800 MLS — refreshed everything 15 minutes — and offers everything from detailed photos of properties, intimate details such as property tax and sales history, combined with easy-to-use search options.
Specifically designed for agents, "The Find" app by Realtor.com is the pefect app for real professionals on the go. The app provides unique options like cross-sharing of private listing data between partner MLSes, member directory, and even a showing scheduling service which enables agents to easily schedule showings from the app.
Realtor.com Real Estate is available for Android and iOS.
6. Premier Agent
The Premier Agent app from Zillow is the definition of efficiency. It provides realtors instant access to property listing inquiries from both Zillow and Trulia, as well as the ability to manage listings, profiles and reviews in one central location. A new version of the app also includes a video walkthrough feature to bring listings to life.
The Premier Agent app is available for iOS.
 7. Mortgage Calculator by Quicken Loans
Crunch numbers on the go with Mortgage Calculator by Quicken Loans, an easy to use app where users can estimate their loan amount, interest rate, and term or monthly payments with the click of a button. As the nation's number one online lender, Quicken Loans recently launched another mobile app called Rocket Mortgage, where customers can reduce their mortgage application process down to a measly eight minutes.
"Rocket Mortgage lets you lock your interest rate and submit application documents on-the-fly online, and then we go to work on the approval and putting the application through quality checks," said Regis Hadiaris, Rocket Mortgage Product Lead at Quicken Loans' technology innovation department.
Mortgage Calculator and Rocket Mortgage are available for iOS.
9. Trulia Real Estate
Another must-have app for the real estate professional, Truila Real Estate allows users to peruse millions of listings nationwide, providing users with everything from updated listing of homes for sale, apartments for rent and open houses, to high-resolution photo galleries and comprehensive information like school ratings and crime rates in the area.
Truila Mortgages, another app from the company, simplifies the process of calculating mortgage payments. If that's not enough, there's also the Truila Rentals and Truila Agent app. Talk about efficiency.
Truila Real Estate, Mortgage, Rentals and Agent are available for Android and iOS.
10. DocuSign for REALTORS
If you're looking to maximize time, DocuSign for REALTORS is a no brainer. The app combines the power of eSignatures and DocuSign Transaction Rooms to make it simple for users to keep transactions organized while on the go. Not to be out done, there's also a DocuSign Broker Edition, which assist in managing transactions across an entire business while also providing mobility to agents.
DocuSign for REALTORS and DocuSign Broker Edition are available for Android and iOS.
With the competitive nature of real estate being what it is today, it's important to stay ahead of the curve. Technology will continue to enhance the landscape of real estate for buyers and sellers, and it is up to you to remain in the know. For those in the industry, these are the best real estate apps users can't afford to go without.