10 SKILLS EVERY MANAGEMENT PROFESSIONAL MUST KNOW
Amanda Marsh, Bisnow NY
The early findings of IREM's annual Job Analysis report are out—and there's a surprising trend. Of the over 1,400 North American real estate management professionals surveyed, the majority believe the top 10 areas of knowledge required for their job all relate to people or soft skills.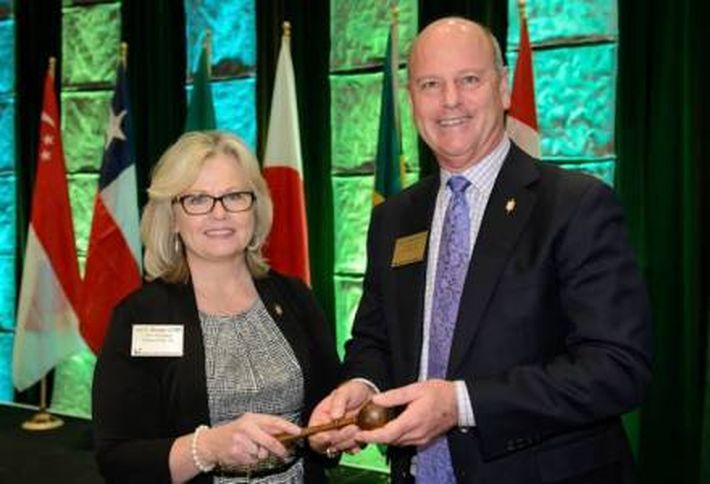 "Soft skills and people skills were ranked higher as areas of importance than knowledge specific to real estate," such as finance, risk management and leasing, says Eugene Burger Management Corp SVP Lori Burger, who's also IREM president (she's snapped above with Sunrise Management CEO and former IREM president Joe Greenblatt). "The job functions of real estate management professionals are constantly changing," she adds, as lines continue to blur when it comes to what asset managers and property managers need to know and do. "Technology and social media, for example, are an addition to the skill set essential for managers in many cases."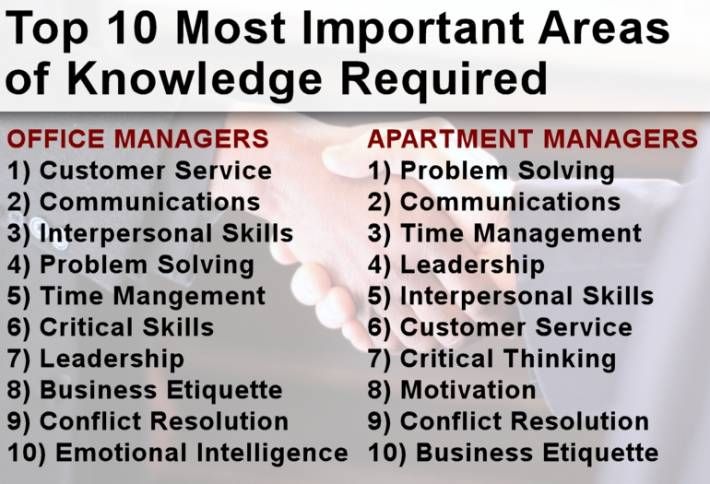 Above are the 10 most important areas of knowledge required in real estate management, according to survey respondents. In the office sector, preparing annual budgets was rated as the most important function of a management exec, followed by enforcing a property's operating policies and procedures. In the apartment sector, enforcing and maintaining operating policies and procedures were rated as the most important functions of a management pro, followed by coaching and mentoring employees.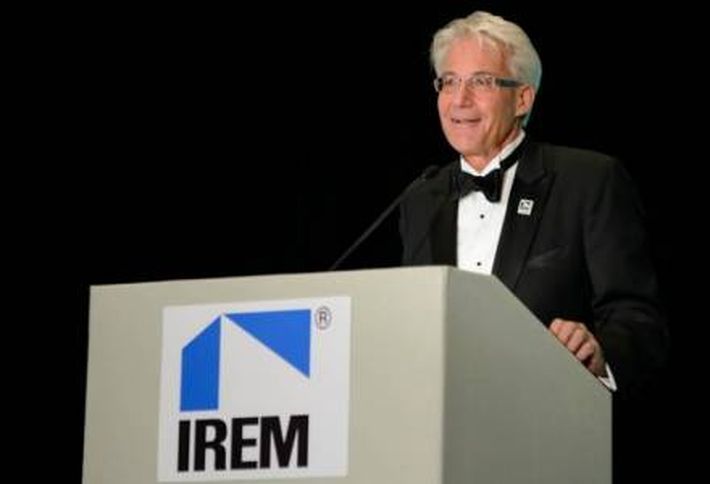 Great ways for professionals to improve their skills are to focus on best practices, says IREM CEO Russ Salzman—whether that means taking courses on how to perform a specific task like developing operating procedures, or by developing communication and leadership skills by reading white papers (IREM publishes a series that focuses on topics like crisis communications, conflict management, presentation skills, building teams, delegating responsibility and more). In addition to topical courses, professionals can also expand their knowledge base by keeping up with industry publications and participating in webinars and tutorials, he suggests. (IREM will release the full findings of the 2015 Job Analysis report on Aug. 13.)