New Phoenix Law Can Help Save Lives by Requiring Upgrade of Battery-Powered Smoke Alarms in Residential Properties
Residents Encouraged to Take Action during National Home Safety Month in June
from Kidde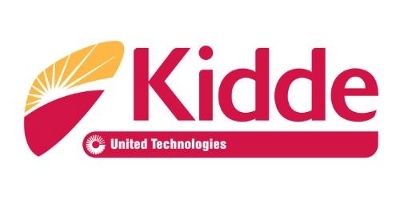 New smoke alarm regulations can help keep Phoenix families who live in homes with battery-powered smoke alarms safer, while also reducing smoke alarm maintenance. As of April 2014, homeowners must install 10-year, sealed-battery smoke alarms when replacing outdated, missing or damaged units. Alarms like the Kidde Worry-Free sealed-battery smoke alarms comply with this new law. Kidde Fire Safety, a leading manufacturer of residential fire safety products, is a part of UTC Building & Industrial Systems, a unit of United Technologies Corp. (NYSE: UTX).
Missing or disconnected batteries are the main reason smoke alarms fail to operate in residential fires. A recent survey conducted on behalf of Kidde ranked late-night low-battery chirps as the top smoke alarm annoyance, yet 40 percent of respondents would opt to either disconnect the alarm or wait a day or more to replace the battery. A long-life battery sealed inside an alarm makes it virtually tamper-proof and eliminates the risk associated with disabling the alarm.
Phoenix city ordinance G-5898-2014 specifies that a smoke alarm cannot remain in service longer than 10 years from the date of manufacture. Smoke alarms are permitted to be solely battery-operated in existing buildings where no construction is taking place, provided the smoke alarm is UL-listed with a sealed 10-year lithium battery.
"Long-life alarms provide continuous protection for a decade, and national fire experts like the National Fire Protection Association (NFPA) and National Association of State Fire Marshals (NASFM) recommend their use," said Chris Rovenstine, vice president, sales and marketing, Kidde. "We applaud the city of Phoenix for proactively instating the 10-year lithium battery requirement for all residential homes because we know it will help save lives."
Ten-year sealed-battery smoke alarms, such as Kidde's Worry-Free line, are available at home improvement retailers and cost between $25 and $50. With no need to replace batteries, consumers will save about $40 in battery costs over the life of one alarm. After 10 years, the alarms will sound a warning to indicate it is time for replacement. For more information, visit worryfreealarm.com.
About Kidde
Kidde is a leading manufacturer of residential smoke alarms, carbon monoxide (CO) alarms and fire extinguishers, and has been delivering advanced fire-safety technology since it produced the first integrated smoke detection and carbon dioxide extinguishing system more than 90 years ago. Kidde is a part of UTC Building & Industrial Systems, a unit of United Technologies Corp., a leading provider to the aerospace and building systems industries worldwide. For more information, visit www.kidde.com or follow @KiddeSafety on Twitter.