How To Be a Good Tenant
Thank you to all of our wonderful residents who come in each month with smiling faces. We strive to provide excellent customer service and your voice is important to us!! If you ever have any concerns, please feel free to contact our office to see if we can help resolve any issues you may be having.
Thanks you from the staff at DWP
How To Be a Good Tenant
By: The Rental Girl, TheRentalGirl.com
Come on, let's face it. We all think it, we all know it: We're perfect. We put ourselves on a pedestal because our brains are wired to do so, so it's not always easy to see when we're in the wrong.
And when it comes to being a tenant you are, of course, the definition of perfection. That's why it is so annoying that your landlord is constantly bugging you. Why is he giving you notice after notice when you're already the ideal tenant? You signed his lease, pay your rent on time and take care of the property. What more does he want?
Hey, I'm up here with you, too. So let me level with you. What we think is "right" isn't always reality. Down there — down where everyone else lives in the real world — they have these things called rules. And in order to live in harmony with the rest of humanity, we must learn their rules and play their game. That is how you should think of your landlord-tenant relationship: It's like a game. Learn the rules, play the game fair and everyone wins!
Lucky for us, it's not that difficult:
Read your lease. Really. Really. Read it. Paragraph by paragraph, word by word. Your lease is a binding legal contract. It creates a symbiotic relationship between you and your landlord. What are you agreeing to? Read what it says, "get" it and don't forget it.
•Don't arbitrarily change the rules. You want to paint? You want a little furry friend? You want to wallpaper your hallway? You've got good taste, so clearly you're making an improvement to the place. Get the landlord's written permission first. If the lease says "DON'T," you must get the exception in writing (not a verbal, not a handshake — in writing) to make it a "DO." Save the signed letter and keep it in a file. You'll need it later when you move out and your landlord has forgotten.
•Submit all maintenance requests in writing. If you have a non-emergency request such as a leaky faucet, submit the maintenance request to the landlord in writing. You can also follow up with a phone call. You can write a note to the landlord and submit it with your rent check. Or, you can fax or email the request as well. While landlords appreciate being notified of maintenance issues right away, keep in mind there are some small issues you need to take care of yourself. For example, if a light bulb goes out or the smoke detector needs a replacement battery — grab a step stool and swap it out on your own. No need to bother the landlord.
•Do unto others as you would have done to you. Be a respectful and courteous neighbor and tenant. Landlords often find themselves mediating arguments between tenants. Many of these issues can be resolved without involving the landlord. If you have problems with a neighbor, don't be passive-aggressive. Address the problem directly with the offending neighbor. The goal is not to argue or prove your point, but to create an environment where both parties can live peacefully.
•Respect your home. Keep your house in clean and sanitary condition. If you have pets, pick up after them.
•Pay your rent on time. Many tenants believe they have a "grace" period. Most leases will not charge a late fee until three to five days after the due date. Though this appears to create a grace period, it does not. If you pay rent three days late every month, you may never incur a late fee. However, when you move out and you need your landlord's reference, he can state you were late every month on rent. Make sure to get your rent in on time.
If you can follow these rules, then you really can say, "I am the perfect tenant!"
An effective Property Management team will likely lead owners to make the best decisions when it comes to keeping turnover costs to a minimum but as an owner, be advised that no matter how good a departing tenant cleans and prepares for move out, there will always be items that need to be addressed BEFORE your new tenant will move in.
We thought you might find this article published by LandlordStation.com interesting and helpful as a property owner or investor.
"The best way to keep good renters around for the long haul is to ensure that they're happy, because an unhappy tenant is far more likely to leave at the first opportunity. Make sure to respond to tenants' requests in a timely manner. " Our valued tenants are required to put all requests in writing so when we reach out to you our owners for approvals, timely responses will lead to greater returns!  Help us, help you.
~ Lorrie Baker,  Desert Wide Properties
Every landlord wants to avoid high rental turnover rates, and it's easy to understand why. After all, there's quite often a period of time when a unit remains unoccupied. When this is happening frequently, a landlord can lose out on substantial amounts of rent money. Unfortunately, lost rent payments aren't the only costs related to having high turnover in rental properties.
1. Marketing the Property
Some people live in markets where advertising a rental property is as simple as posting an ad on Craigslist. For most, though, this simply isn't the case. In order to get a home rented out quickly, it's often necessary to place classified ads, hold an open house, and post vacancy signs. These costs are all the more substantive because there is no rental income to offset the cost during this period.
2. Rental Application Costs
It'd be amazing if all potential tenants were stellar candidates and could be fully trusted to divulge all requested information. Unfortunately, that's not how the world works. There are costs related to every potential renter, such as doing criminal and credit background checks and verifying income and employment information.
3. Repair and Cleanup
Regardless of how great a tenant has been, it's still very likely that there's going to be some costs shouldered by a landlord to prepare a property for its next inhabitant. Sometimes costs can be as basic as the charges for getting the carpet cleaned. Other times, hundreds or even thousands of dollars in repair work might be necessary. Even the smallest repair costs can start to build up if the repairs are keeping the property from being rented.
4. Processing Tenants
Many landlords neglect to account for the attention and energy that goes into taking care of a rental turnover. It detracts from your bottom line when you have to take the time to do things such as paperwork to process departing tenants and to bring on new ones. Using property management software can help reduce the hassle involved in this process, but it's important to still seek out the underlying issue leading to high turnover rates.
5. Showing the Property
There are few potential tenants out there desperate enough to rent a property sight-unseen. This means that extra hours will need to be spent by the landlord to show their property, and if they don't have time to do this on their own, they'll actually have to pay someone to do so. Add this to the necessary time spent setting up appointments and dealing with emails and phone calls, and this can turn into a huge hidden cost.
Reducing Tenant Turnover Rates
Fortunately, there are things that can greatly reduce the likelihood of high turnover rates.
Pay Attention to Previous Rental History
Some people simply can't stay in one place. If a person's rental history shows them moving once a year, even if they fully abide by their lease agreements, it may be smart to move on to the next candidate.
Make Life Easy For Tenants
The best way to keep good renters around for the long haul is to ensure that they're happy, because an unhappy tenant is far more likely to leave at the first opportunity. Make sure to respond to tenants' requests in a timely manner. Offer conveniences like the ability for tenants to pay their rent online.
Reconsider Rent Increases
Pay attention to the market in an area. It's not necessary to always raise rents, and if rent increases are causing the loss of tenants, they are hardly an economical decision. By engaging in these tasks to reduce turnover rates, a landlord can keep good tenants in their properties.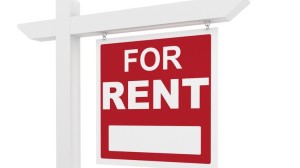 Courtesy of Mike Sunnucks Senior Reporter Phoenix Business Journal
Demand for rental homes remains strong in the Phoenix area.
Monthly rents are up and the supply of rental homes is down across metro Phoenix, according to Arizona State University economist and housing expert Michael Orr.
Orr, director of ASU's Center for Real Estate Theory and Practice, said the average monthly rent for a single-family home is $1,548 up from $1,418 a year ago.
That's a 9 percent increase.
Orr said there are very few lower rent homes on the market right now.The inventory of rental homes is also down from last year. Orr said there were more than 3,200 rental homes available in the local market in July. That compares to more than 4,200 a year earlier.
That is down 30 percent.
"Rental demand remains quite strong and supply is very constrained for properties below $1,300 a month," Orr said.For the year, rents for homes were up 6.2 percent while apartments are up 10.9 percent. That translates into a 7 percent rise in rents across the market. Orr said continued demand for rental homes has landlords keeping those properties up for lease rather than put them for sale to home buyers.
"They keep raking in the money," Orr said.
The ASU economist said that is contributing to fewer entry level homes on the market creating bidding wars from buyers.
High demand for single-family rentals also comes as the Joint Legislative Budget Council reports a decline new construction permits for apartments.